Let me introduce you Said Mhamad, Lebanese photographer, whom I have been observing since 2012, when he shared his first photo on the Internet. It was very interesting to watch his growth, which progressed with each photograph. Today, when I see a photograph, I can immediately recognise his work and I don't even have to look at the signature, because it is hidden in every detail. Said is 34 years old, born in Beirut. He is a graduate architect and currently Lebanon's most famous celebrity photographer. In addition to his immense talent, he is also a very charming man, you must admit.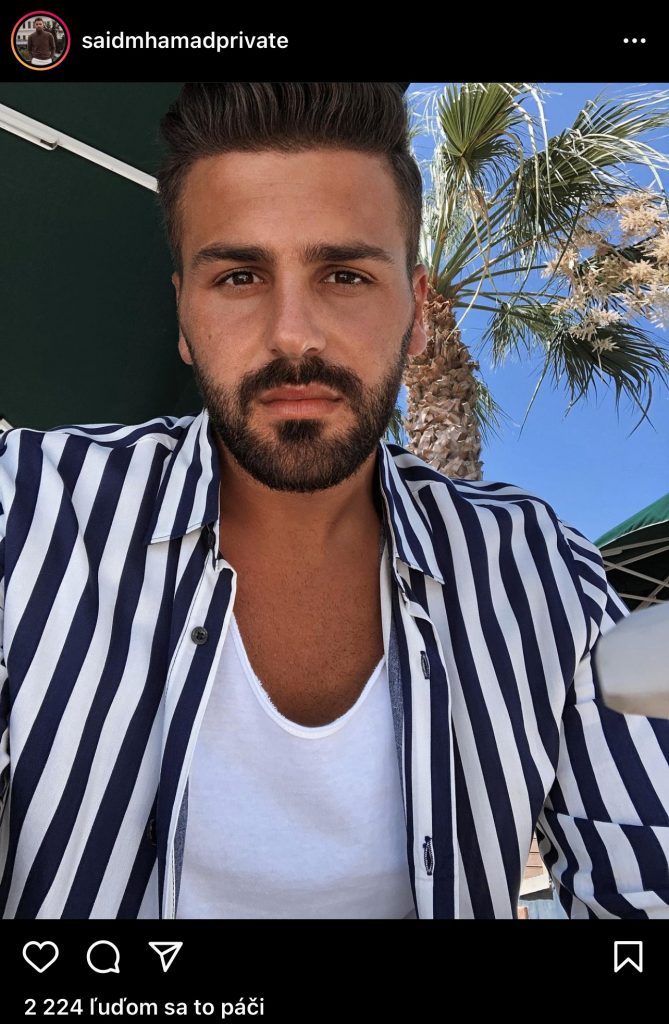 For a little girl, the charm of the word wedding is hidden especially in a wedding dress. While watching fairy tales, each of us did not even breathe enchanted by beautiful robes. Wedding dresses and dresses and skirts in general are incredibly photogenic – after all, Picasso said:
Said Mhamad
Few people can capture them in the style of a talented Said. In his photographs, all those princess dresses look really like from a fairy tale, and the princess in them instantly transforms into a queen. In addition, every photograph on the Instagram or album on the Facebook fan page also has a very personalized description. It is simply an artist. Come and see for yourself.
Family
In addition to wedding and celebrity photographs. Said also photographs families, children, or captures the moments of women in the most beautiful period, during pregnancy. Do you remember the times of formal family studio portraits with a black or pastel background, uneasy poses and fake smiles? Well, they're gone. Today, family photography is about natural interaction, fun, and personalized details that illustrate family love and intimate relationships. These photos will literally melt your heart.
Wedding by Said Mhamad
Love by Said Mhamad
Magic moments
In the end, of course, we can't forget to capture special moments with our partner. As my seventy-year-old mother says… We, young people are lucky that we don't have to remember so much. Because we have photos that can remind us of our moments of happiness and joy. Her pictures of the most beautiful days have only remained in her head. She still hopes that they will not fade away.
Nowadays, in the age of social networks it is also a creative and distinctive way to show off your relationship. However, this should not be its goal and its essence. Couple photography should not be about showing the online world how much we love each other and that we are the perfect couple. It should be about making time between busy schedules, making time for something you do not do every day and celebrating your love and moments together. It is a perfect opportunity to capture nice, but also passionate or dramatic images of the relationship and create lasting memories. Photography allows couples to get closer, communicate and enjoy each other's company. Do you know how much fun you can have with a couple's photo shoot? And believe me, spontaneous moments, they are always the best!
Awards
IV position in the ranking of the top 10 wedding photographers in the world (2015), Top Ten Magazine
II position in the ranking of the top 100 photographers on the web (2016) assessed XXLPix
II position in the ranking of the top 100 photographers on the web (2017) assessed XXLPix
III position in the ranking of the top 100 photographers on the web assessed XXLPix
So? Do you love him as much as we do?
– Ivana Bartošová
– Translation: Ing. Andrea Šinályová, Refine